Here's a name homeschool parents are discovering and sharing: Carole P. Roman!
Whether it's pirates, princesses, or discovering the world around us, award-winning author Carole P. Roman's books enchant educators, parents, and her large audience of children.
If you're looking to spice up geography, make history enjoyable, spark your child's imagination, or just to teach the kids how to tackle common childhood trials, Carole has a book for you!
IF YOU WERE ME AND LIVED IN...
AN INTRODUCTION TO
ANCIENT CIVILIZATIONS THROUGH TIME
Kids who say, "I hate history!" will start singing a different tune when you introduce them to these delightful, award-winning books. Learn what life was like for a child in each civilization. Just enough illustrations and relatable facts to whet a child's interest!
IF YOU WERE ME AND LIVED IN...
A CHILD'S INTRODUCTION TO
CULTURES AROUND THE WORLD
Geography becomes fun, when you know what it would be like to live in each of these 25 countries! Like a child's version of the Travel Channel filled with entertaining and educational facts, to read over and over again.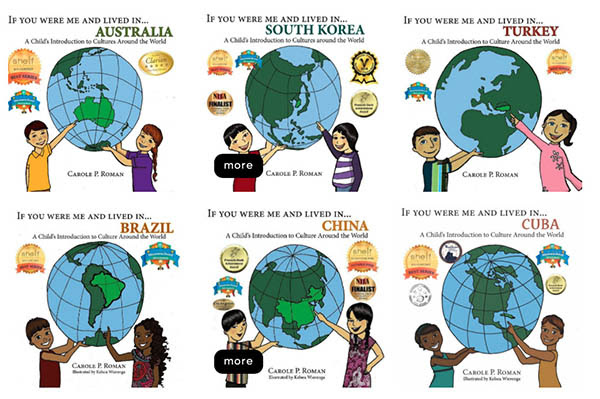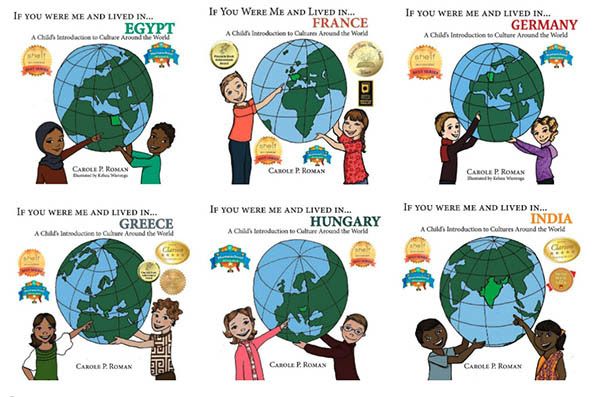 Set sail for a voyage of the imagination with Captain No Beard and his pirate ship, The Flying Dragon. A young boy named Alexander, his cousin Hallie, and three stuffed animals turn into these characters at naptime, sailing the seven seas on dangerous and exciting adventures! If you liked the "Calvin & Hobbes" comic strip, you should love these. Imaginative, whimsical, fun to read aloud again and again!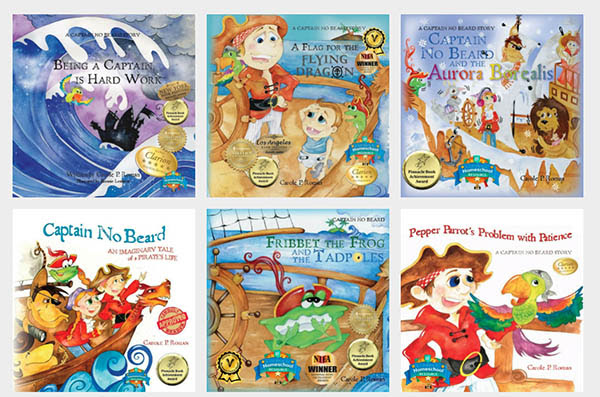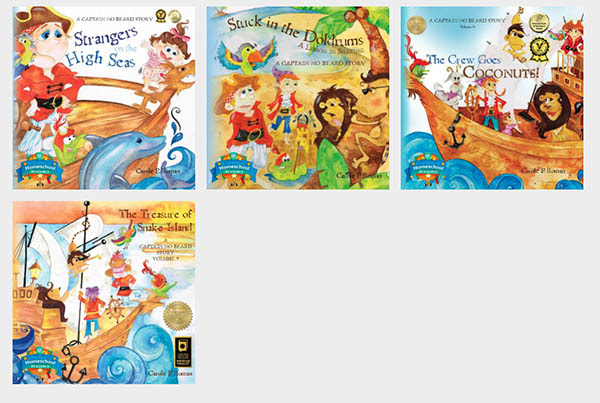 Join Susannah Logan as she learns about life in this early reader chapter book series for children ages 7-10.
Oh Susannah, It's In the Bag

Susannah tries stuffing her problems into her backpack. But how much can a backpack take?
Oh Susannah: Things That Go Bump

Susannah learns to confront her fears and not let her imagination prevent her from having fun.
Oh Susannah Color With Me

allows young readers to color pivotal scenes in Susannah's life. Filled with delightful pictures!

Visit Carole's site for even more books, including princess books, jokes, spy codes, bedtime stories, Young Adult fiction, how-to-write titles, and more!
Carole's books are available through all the sites below—or just go to her site, find the book you want, and click on it! On Amazon, her books can be purchased in Kindle, paperback, and hardcover editions. At Barnes & Noble, in paperback, hardcover, and some in Nook. Visit her site to see everything available, plus an author interview and her blog!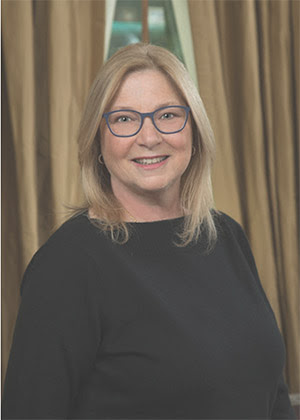 Carole P. Roman is a former teacher, grandmother, and the award-winning author of over 50 children's books. She hosts a blog radio program called Indie Authors Roundtable and is one of the founders of the magazine, Indie Author's Monthly.